we stand for more because it's the right thing to do.
Get to know the passionate people behind DaVinci who work every day to impact the health and wellbeing of people. They bring a wealth of knowledge and expertise to our company and to your business.
Meet our team below and learn more about our Scientific Review Board ›
Scientific Review Board
DaVinci's Scientific Review Board's expertise in alternative therapy provides our Research and New Product Development team with valuable clinical input. Their viewpoints, from varied medical disciplines, will further DaVinci's goal in developing superior formulas that meet the needs of all Healthcare Practitioners practicing Complementary and Integrative Medicine.
We invite you to read more about these highly accomplished individuals: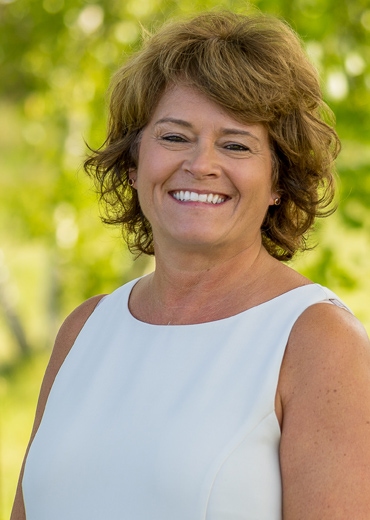 Tammy Johnson
Vice President, Human Division
Tammy Johnson has led our sales and marketing team to new heights since joining DaVinci Labs in 2018. Under her guidance, the company has built an active community of practitioners that are hungry for professional learning and quality supplements. Before joining DaVinci Labs, she enjoyed a productive, successful career with Gannett/USA Today leading sales teams, launching new products that led in the digital space.
A passionate advocate for people in need, Tammy has served on many boards, and you can often find her in her community volunteering and advocating for those that need an extra hand. She is especially passionate about Alzheimer's and has been an ambassador to increase concern and awareness around the disease throughout her state.
Tammy is a proud mother of three boys. You can find her spending time with her husband on beautiful Lake Champlain or enjoying her bike in the Green Mountain State.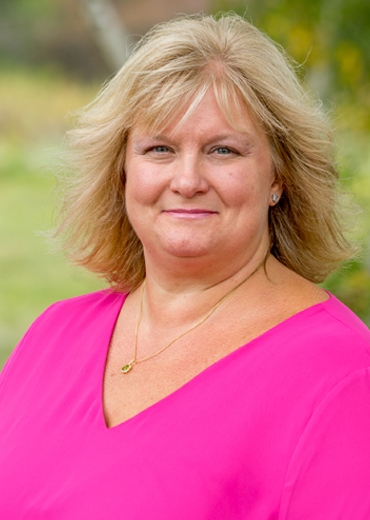 Melinda Elmadjian
Sales Team Manager, National
Melinda, aka Mindy, has been with the team for an incredible 28 years, having started with FoodScience Corp. in 1991!
For the past decade, she has been the direct contact for national accounts with specialized requirements such as contract manufacturing and packaging of customized human products. Mindy's passion for the success of these relationships is the driving force behind her quality customer care while organizing and facilitating projects with several internal teams.
In her free time, she likes to get her hands dirty with ongoing home improvement projects—that is, when she isn't spending time with her cherished family and friends.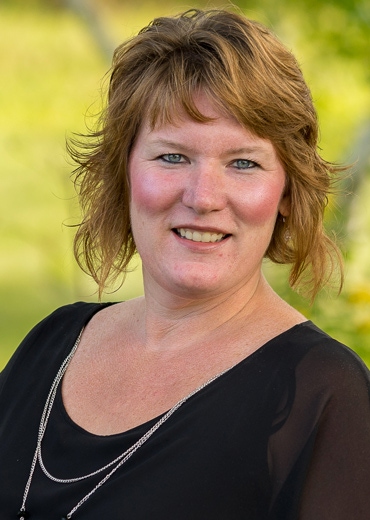 Brandiann Cornell
Inbound Marketing Strategist
After studying communications in broadcasting, Brandi spent 15 years in banking and mortgages before coming to DaVinci. When not in the office drafting emails and strategizing, she loves spending time with her family, particularly by picking strawberries to make jams and pies. She has a passion for serving her community and helping people through advocating for health and wellness.
She received her silver and Gold award from the Girl Scout council after 14 years in the Scouts. As an adult, she continues to serve her community by being an active foster parent, sitting on the Campaign Cabinet Chair for United Way, chairing the Colleague Engagement Team, and as a member of the FoodScience Good Neighbor committee.
If Brandi won the lottery, of course, she'd keep working at DaVinci, but she'd also build communities in 3rd-World countries and educate the locals on self-sustainable agriculture. She'd also get a plane and learn to fly it –because airplanes are awesome.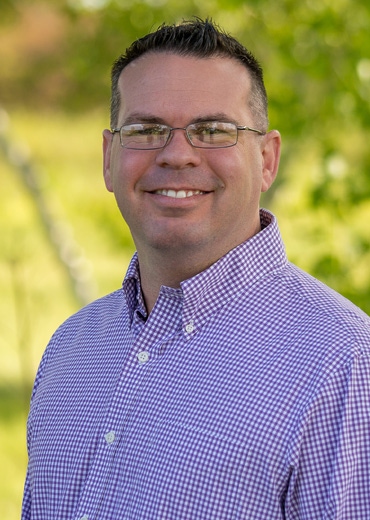 Dr. Adam Killpartrick, DC CNS
Chief Science Officer
Dr. Killpartrick serves as the Chief Science Officer at DaVinci Labs, leading a world class Research and Development team. Over the past decade, Dr. Killpartrick has become one of the nutritional supplement industry's premier formulators, having created hundreds of formulas for the professional and retail channels in both the human and pet supplement categories.
His career in natural medicine started in 2005 upon his graduation from Palmer College of Chiropractic, where he specialized in Upper Cervical Chiropractic care and Cranial Therapy. In 2006, Dr. Killpartrick embarked on postgraduate coursework in functional medicine and clinical nutrition that ultimately lead him to sit for and pass the exam for the Board of Certified Nutrition Specialist.
In 2008 Dr. Killpartrick began to contribute his expertise to other physicians by way of consulting them on the application of nutritional supplementation in practice for the world's top supplement companies. In 2011, he began his foray into formulation while serving as Director of Product Development for one of the leading whole food supplement companies, which ended up paving the way for his current role with DaVinci Labs.
In 2018, the collaborative work Dr. Killpartrick did with the University of Vermont on developing novel delivery systems for 'difficult to absorb' nutrients published in Molecules Journal. This work positioned him as an authority on nutrient delivery and has led to requests to speak all around the world on both food technology and clinical application of nutritional supplement.
During the entirety of his nutritional supplement development career, he had maintained a private practice as well as serving as an Advisory Board member for Natural Practitioner Magazine as well as contributing various articles for numerous publications. Whether it's writing, speaking, consulting, or formulating, Dr. Killpartrick's ultimate mission is to help as many people as possible with the most clinically effective nutritional supplements.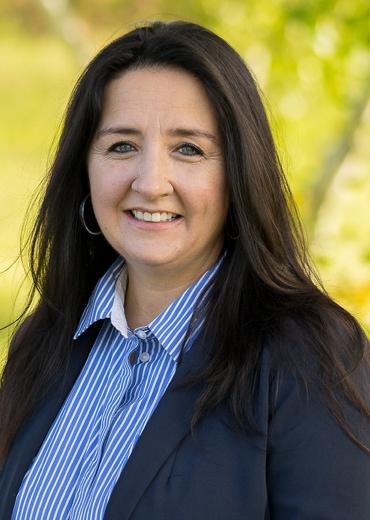 Beth C. Garand
Inside Sales Team Lead
Beth spends her time with her two sons and Golden Retriever. To compliment her 28 years of customer service experience, Beth was brought to the company because of her innate passion for high-quality health supplements. She has since made a career with DaVinci by providing the best possible customer service to her valued accounts.
Practicing what she preaches, everyone in her family, including her pets and her father—who's a chiropractor—use DaVinci supplements.
When she is away from the office, you can find her barbecuing a good brisket or baking for her team. Daily hikes with her dog are also a must.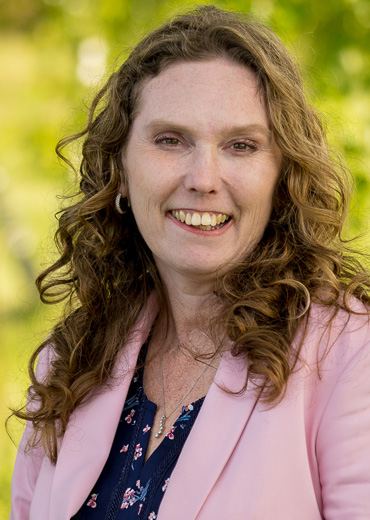 Amy Poirier
Inside Sales Consultant
Amy is working towards her Ph.D. in nutrition and has been with DaVinci since 2011. Her passion lies in helping others to live healthier lives, and she prides herself on her ability to work with clients in creating a protocol that their patients can follow.
Depending on the season, you can find Amy roaming the state with her husband to watch her boys play football, hockey, or rugby. She loves to travel, often visiting family in Arizona during the cold winter months or passing days at Lake Champlain in the spring and summer. When she isn't working, studying, or spending time with family, Amy is usually walking her beloved Shih-poo, Looch, along her neighborhood's many hiking trails.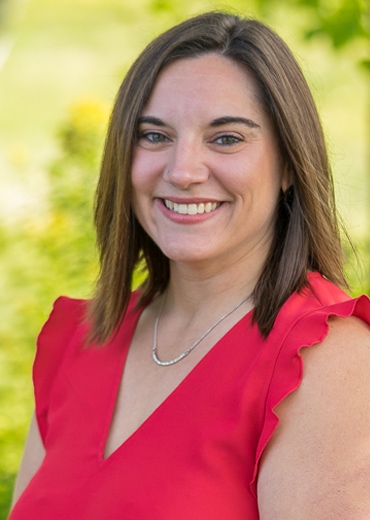 Danielle Bremner
Customer Care Representative
Originating from Morrisonville, NY, Danielle has spent the last 6 years with DaVinci Labs. She first became involved with the FoodScience Corporation by happenstance 12 years ago, but that was all it took to hook her into learning as much as she could about nutritional supplements.
Danielle first joined the company with minimal knowledge about the impact that supplements have on our daily lives. Through dedication has mastered the Vetri-Science side of the company and has moved on to our human division.
In her free time, you can find Danielle creating memories with her friends and family. Whether this busy mom is either at the soccer field, enjoying the outdoor life or just the day to day tasks, you can always find her smiling. Danielle is a HUGE thrill seeker. Her #1 bucket list item is jumping out of an airplane.
Ashley Duchaine
Customer Care Representative
Ashley spends her time at DaVinci providing unparalleled customer service, setting up and managing private label accounts, processing orders, and helping the account representatives with anything they need.
Outside of the office, she can be found spending time with her family or traveling while exploring everything that our beautiful state has to offer.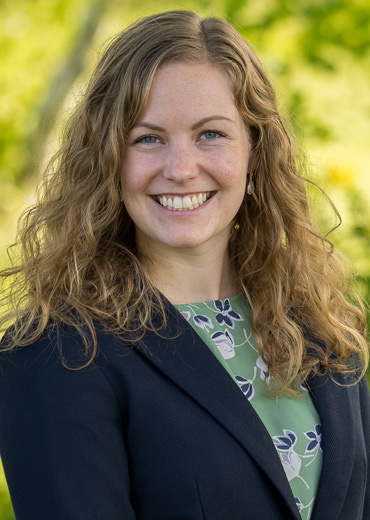 Alyssa Humphrey, M.S.
Director of Research & Development

Alyssa is a native Vermonter with an incredible passion for research and nutrition science. She has earned a BS in molecular genetics and microbiology from UVM, an MS in nutrition and functional medicine from UWS, and a certificate in clinical trial administration from UC San Diego.
Since joining DaVinci in 2013, Alyssa has been committed to creating the most clinically effective and highly researched formulas by being involved at every step of the process. Over the past 6+ years, she has contributed to the commercialization of hundreds of nutraceutical formulations, helping dozens of practitioners design and launch formulas of their own and setting the stage for DaVinci to deliver some of the most novel products to people who need them the most, year after year.
Her passion for nutrition & healthy living extends to her personal life. Alyssa loves to teach others about nutrition and cook healthy recipes for her friends and family. She lives an active life and likes to be outside any chance she gets, and her dog, Parker, makes sure that happens often.
Hollis Bedell
Inside Sales Consultant
Hollis is passionate about good health and good people. Her passion for caring for people began after graduating from UCONN, moving to the middle of the redwood forest in Northern California and opening a raw food café. After my son was born, I focused on herbs and the human body while studying midwifery under the direction of a retired midwife. These two life paths brought awareness for the need of high quality supplements to an ever changing body."
Her journey in the supplement industry started when she was working for health food stores in Connecticut and Vermont, managing sales reps, helping customers, and keeping up on trends in the natural health and wellness space.
As she learned about DaVinci's line of high-quality supplements, she realized what she really wanted was to help people feel better through natural medicine. We are proud to have Hollis our team, consulting our amazing clients on solutions that lead to a successful practice.
In her free time, Hollis loves to visit family all over New England, cook up a storm, and get some playtime outdoors. You will find her swimming and hiking around Vermont with her husband and son, and trying to keep up with their dog.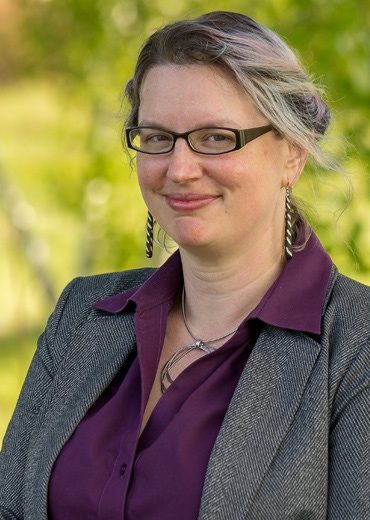 Adena Therrien Johnson
Product Development Specialist
Adena has been with FoodScience Corporation for 18 excellent years, working in product development, R&D, formulation, and continuous product line improvement.
Every day is a new adventure for Adena—and that's what she loves so much about her position here. Her energetic personality empowers her to work seamlessly with various internal departments, along with customers, suppliers, and vendors.
When not focused on liquid product formulation and development, you can find her making room in her heart and house for all breeds of cats, dogs, and even the occasional bird or rodent looking for their fur-ever home.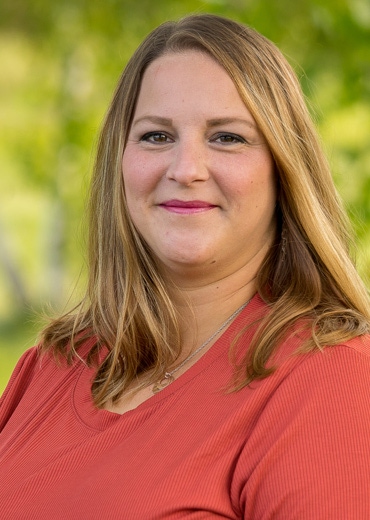 Aryel Wilbur
Inside Sales Consultant
Aryel has been sharing her wealth of knowledge in nutrition and product placement with the DaVinci team since 2008. A born and raised Vermonter, she studied culinary arts and business administration before realizing that her passion lies in providing families with natural products from a company they can trust.
Having developed a specialty in sales, Aryel spends her days successfully helping clients to achieve annual growth through supplement sales while finding health and wellbeing solutions for their clients and patients. As a working mom, her passion supports our littlest customers. Through her devotion to our Little DaVinci line, she ensures that her and her clients' children live the healthiest lives possible.
When she isn't helping her clients live healthier lives, you can find her out on the water or devouring local cuisine with her husband and two children.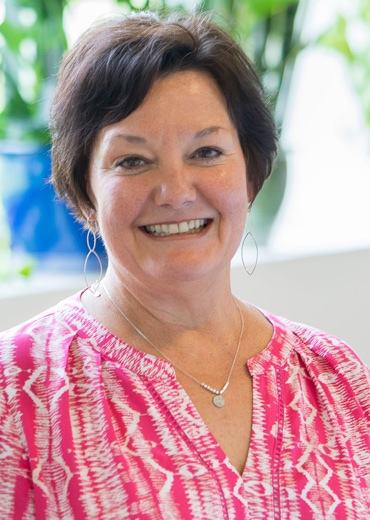 Cathy Valley
Customer Manager, International
Cathy has been with FoodScience since 2008, working mostly remotely from her home outside of warm and sunny Virginia Beach.
A skilled professional her passion for the company has led her to provide superior customer experiences as our international customer manager responsible for sales in Asia and other parts of the globe.
Cathy loves food. She particularly enjoys eating at her son's restaurant, Pirata, in Puerto Escondido, Mexico. Family is important, and she relishes any time spent with her daughter and two grandsons.
Between spreading her passion for helping people and pets lead healthier lives and spending as much time as she can with her loved ones, Cathy can be found traveling as much as possible or getting lost in the kinds of books that grab you from the first page.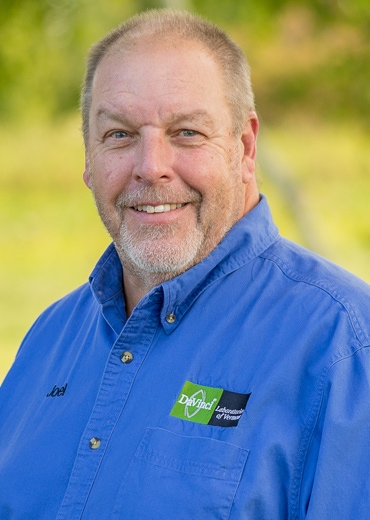 Joel Gelinas
Inside Sales Consultant
Joel has been with DaVinci for nearly five years, helping others to lead a happy and healthy lifestyle while leading one of his own.
A strong proponent of the saying "your health is your wealth," Joel uses many of our products while also leading an active lifestyle, bike riding and playing hockey with those half his age. At 63 years young, Joel enjoys the fast pace of his job and the new things that he learns every day about health and wellness from the rest of the DaVinci team.
Joel's two children and four grandchildren are his life outside of work. You'll often find him with his family or strumming on his guitar, spreading joy and keeping love in his heart.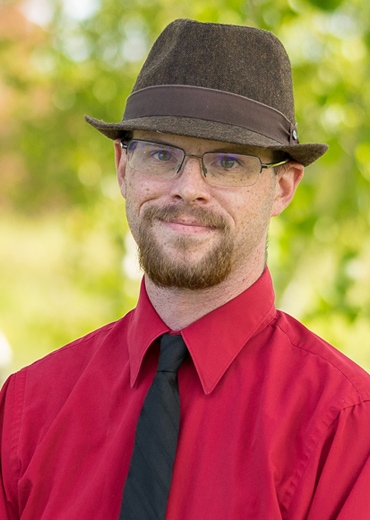 Phil Ploof
Customer Care Representative
Phil has been a customer care representative for DaVinci since 2018, rounding out six great years that he's spent with FoodScience Corp. and DaVinci.
Since the FoodScience team took Phil on in 2013, he's been wholeheartedly devoted to what he considers a kindhearted company made up of an amazing group of people, from the dedicated receptionists to the hardworking warehouse workers.
As a dedicated mixed martial arts fan well-versed in Taekwondo and Jiu-Jitsu, Phil likes to spend his spare time watching UFC with his family and friends.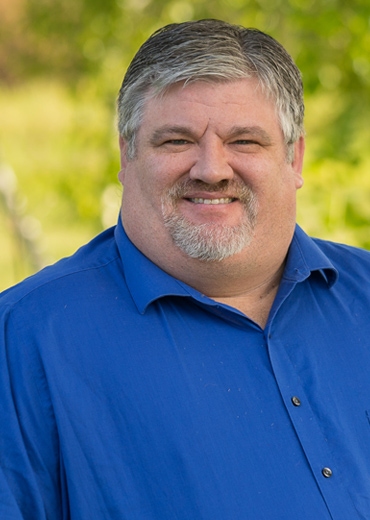 Steve Parent
Inside Sales Consultant

Steve started with the Vetri-Science team at FoodScience before moving over to the DaVinci crew in 2019. He attended Lyndon State College where he majored in communications with the hopes of "kicking off" his dream of becoming a sports play-by-play announcer.
Though he didn't make it to the bright lights of TV—yet—he is still an avid baseball and football fan, watching the games while offering running commentary! There are just two seasons in Steve's eyes: football season and waiting for football season.
Steve and his wife met in college, have since added two children and rescued a beagle puppy named Snoopy from a local shelter. When he isn't working, you'll find Steve spending time with his family, playing PS4 or watching sports with his elbow deep in a bag of Doritos.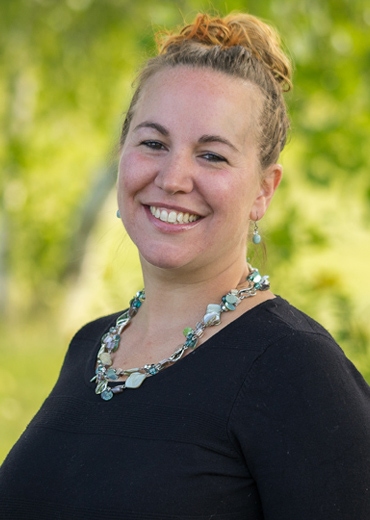 Beth Bartlett
Customer Care Manager
Beth has graced DaVinci Laboratories with her presence since 2009, starting as a sales executive and then moving into the Customer Care Manager role. Having graduated from Champlain College with a degree in graphic design, she quickly learned that her passion lies in helping people. This decision launched her into an exciting career in sales and logistics.
When not at work, you will find Beth on the lake fishing or following her son and daughter around New England, watching them wrestle and play football.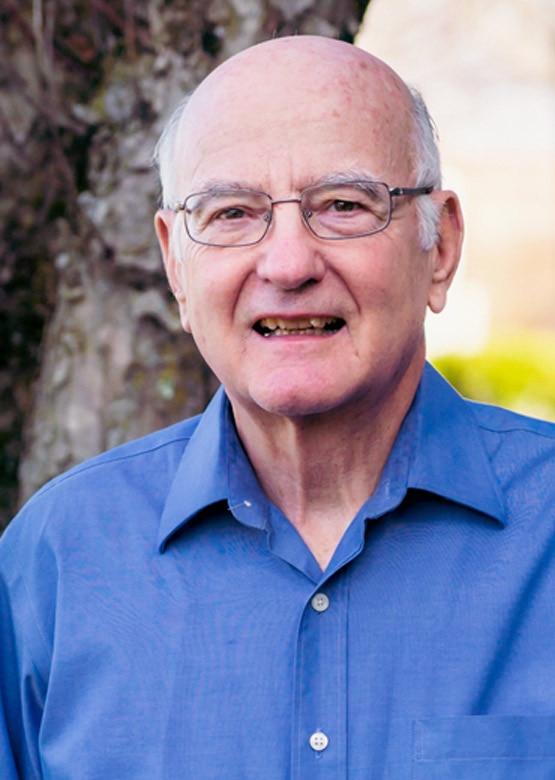 Roger V. Kendall, Ph.D.
Pioneer in Research and Development
Roger Kendall, Ph. D. joined DaVinci Laboratories in 1978. Since then, he has been involved in designing nutritional products and conducting research into the role supplements have in supporting optimal health and well- being.
Dr. Kendall is widely considered the leading expert on the biochemistry and therapeutic benefits on N, N-Dimethylglycine (DMG) and Perna canaliculus. Through his research, he proved the active metabolite behind the so-called Vitamin B-15 (Calcium Pangamate) was in fact DMG, a methyl donor in the one-carbon choline cycle.
His research on DMG and its many health applications is documented in his book Building Wellness with DMG. He has also examined the therapeutic role of Perna in supporting joint health. Dr Kendall has received multiple patents for his research including five on the health benefits of DMG.
His interests also include the role nutritional factors play in supporting the immune system, anti-inflammatory effect, and the antioxidant/free radical defense system of the body. He continues to support Davinci Laboratories in their efforts to provide health practitioners the best possible scientifically designed nutritional products for their patients.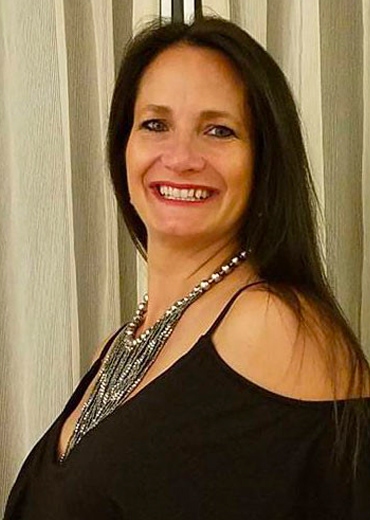 ANNALISA BEHLING, N.M.D.
Dr. AnnAlisa Behling is a licensed and accredited Naturopathic Medical Doctor practicing general family medicine and specializing in natural and complementary medicine with a focus on women's health and Laser Medicine. She received her BA from Duke University and her Doctorate from National College (NCNM) in Portland, Oregon. Dr. Behling has been in private practice for 14 years and dedicates her practice to treating each person as an individual considering all the aspects essential to recovery and prevention of disease.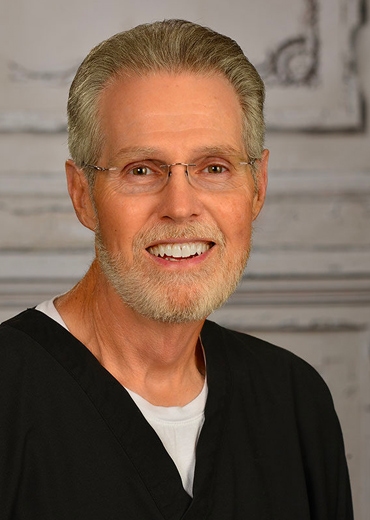 JIM FOX, D.C.
Jim Fox graduated from Life College in Marietta, Georgia in 1981 and proceeded to build a successful chiropractic practice in southeast Oklahoma. In 1990, he accepted a position at the Parker Chiropractic College of Dallas, Texas as Director of the Student Clinic. Two years later, Dr. Fox returned to active private practice in the Charlotte, North Carolina area. During the years that followed, Dr. Fox and his wife, Janine, who is also a chiropractor, developed an Active Integrated Nutrition / Natural Medicine Practice that evolved into the highly successful company, Doctor's Nutrition.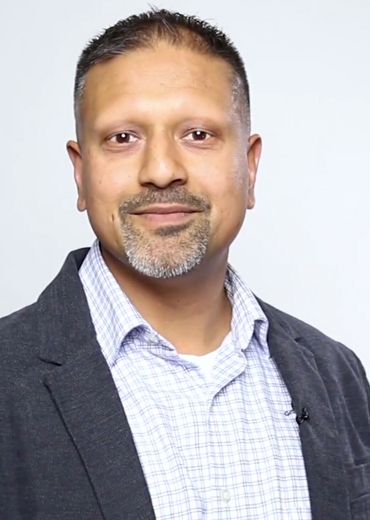 RAMNEEK BHOGAL, D.C., D.A.B.C.I.
Since graduating from Palmer College of Chiropractic in 2002, Dr. Bhogal has been active in both education and private practice. He currently holds the rank of Professor and is the current Chair of Technique at Life Chiropractic College West. His diverse academic and curricular focus revolves around chiropractic technique, pediatrics, and neuromuscular skeletal diagnosis. Dr. Bhogal is extremely active with student leadership organizations and is well recognized for his excellence in educational instruction.
His focus in practice is complex case management with an emphasis on educating the patient about their role in the functional medicine healing process. He works, in large part, with patients who are frustrated with 'complex diagnoses' and empowers them with chiropractic and with placing a powerful emphasis on wellness and lifestyle management.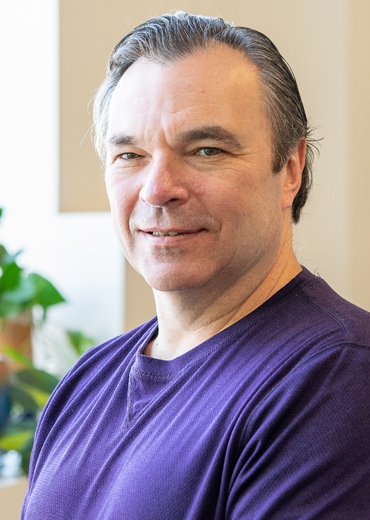 MATTHEW HAND, DO
Dr. Hand graduated from Chicago College of Osteopathic Medicine in 1989. He did his pediatric residency and chief residency at Maine Medical Center. Dr. Hand then completed his fellowship in pediatric nephrology at Children's Hospital in Boston. Subsequently he developed the pediatric nephrology division at the Barbara Bush Children's hospital at Maine Medical Center. In 2008 he graduated from Dr. Andrew Weil's fellowship in Integrative Medicine at the University of Arizona and created the pediatric integrative medicine division at Maine Medical Center. In 2011 Dr. Hand was hired by New Hampshire's Hospital for Children at the Elliot Hospital to develop the pediatric nephrology division and to create a children's hospital with integrative medicine as its cornerstone. He has been featured in a number of international television shows including 20/20, the Discovery Channel and the Oprah Winfrey Show.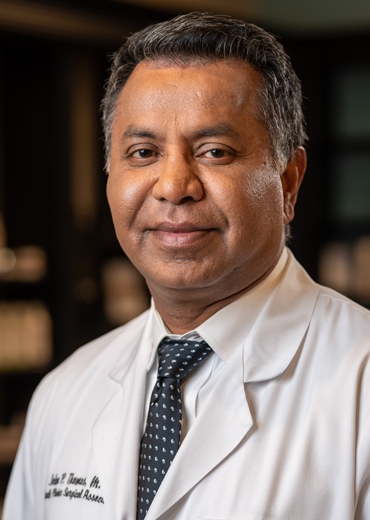 JOHN P. THOMAS, M.D.
A general surgeon with an expertise in advanced laparoscopic and minimally invasive surgery. He attended University of Texas Health Science Center where he earned his Medical Doctorate in 1993. He completed his residency in general surgery and a post-doctoral fellowship in laparoscopy at Louisiana State University Medical Center. In 2013 he introduced the first Hormone Pellet Therapy in Lubbock, Texas and has since performed over 4,000 pellet procedures. He is the Founder and President of Operation Hope; a nonprofit organization; that pays for food, shelter, and education for children internationally as well as in Texas. Dr. Thomas is a member of the American Medical Association, the American College of Surgeons, and the American Hepatobiliary and Pancreatic Society. He is happily married to his wife, Keri and also a proud father of his son, Andrew Jonathan Thomas.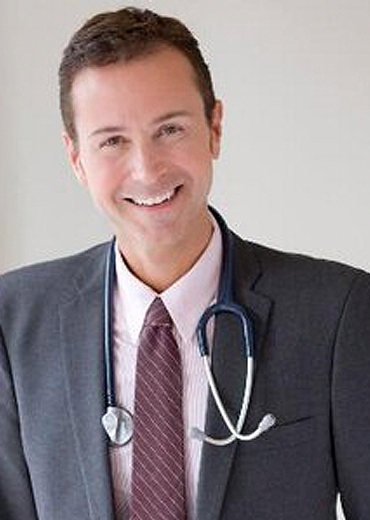 FRED PESCATORE, M.D., M.P.H., C.C.N
Fred Pescatore, MD, is a traditionally trained physician practicing nutritional medicine. To pursue his vision of a more personalized and healthful program, Dr. Pescatore opened Partners in Integrative Medicine. He is the author of several important books, including his newest book, The Hamptons Diet Cookbook, the follow up to his NY Times best seller The Hamptons Diet. He was the Associate Medical Director at the famed Atkins Center for five years.
He is the President of the AHCC Research Association, President of the International and American Association of Clinical Nutritionists and is a member of the National Association of Physician Broadcasters, amongst other organizations. For more information, visit www.hamptonsdiet.com.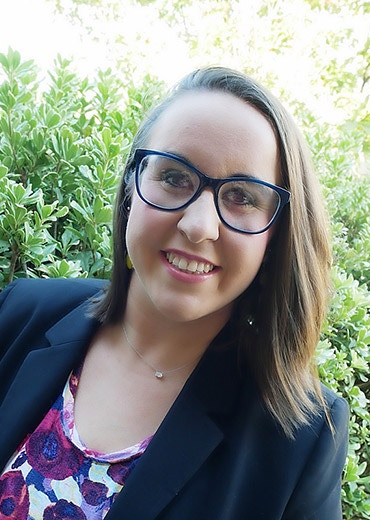 Lindsey Schencker-Carroll
Inside Sales Consultant
Lindsey is an Alabama native and currently resides outside of Birmingham. She is most passionate about health, animals, and eating good food.
The love and appreciation for health has always been something she has put front-and-center. Lindsey often says, "You only get one body, so you better take care of it!" and "Your body is a machine- it has to be maintained!" The truth in labeling is what brought her to DaVinci and the love for the company culture, people, and products is what keeps her going.
Lindsey loves eating and cooking foods from different cultures, while regularly experimenting with new ingredients. She considers herself a real "foodie" and is always up for trying something new.
Lindsey's background stems from the unique industry of Research Resource Management for corporations, medical institutions, non-profits and government libraries. She has a track record of being a driven, self-motivator with her eye on customer service. She always wants what's best for her customers and is dedicated to supporting them on their journey to be the best they can be.
When she is not working with doctors and entrepreneurs in the supplement world, you can find her spending time with her husband, son, five dogs, four cats, and axolotl. She often refers to her house as a zoo, but wouldn't have it any other way!